MESSAGE FROM THE PRESIDENT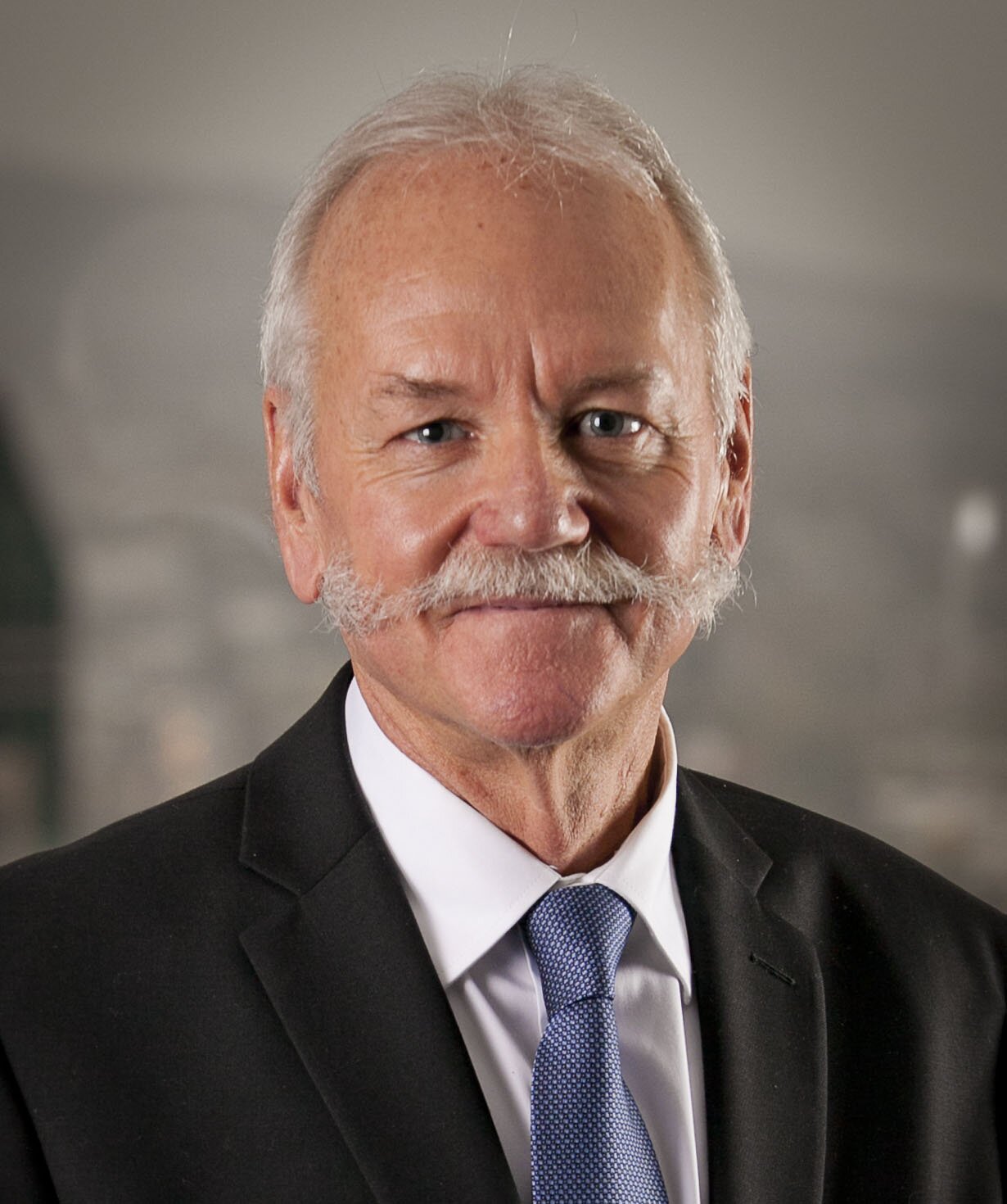 Phillip Brodie-Hall, President and CEO
February 2013
There is no doubt, 2012 was a difficult year for South American Silver and its shareholders. The Bolivian government's illegal expropriation of the Malku Khota mining concessions held by our Bolivian subsidiary took a devastating toll on our company's market value and on the net worth of many of our shareholders. This is not an experience any of us enjoyed. Thankfully, after reassessing our position and re-focusing the business, we expect a much better year in 2013. The company has a very experienced management team including noted mine-finders Ralph Fitch and Felipe Malbran who have a number of significant discoveries to their credit. One such discovery is the Escalones property in Chile, which we believe, with further exploration, has the potential to become a world-class copper-gold mine. And the international arbitration process gives us the prospect of being fairly compensated for the loss of the Malku Khota concessions in Bolivia. Most importantly, we are in a strong cash position and are well able to fund our future plans which include adding new exploration properties to our portfolio. In short, I believe that we have an exciting year ahead in 2013.
The immediate priorities of our team in the first half of the year are (i) completing a successful drilling season and expanding resources at Escalones; (ii) setting up for a successful outcome in the investment treaty dispute with Bolivia; (iii) acquiring new attractive exploration targets; and (iv) rebranding the company to reflect our new strategic direction.
Escalones, Chile
Three diamond drill rigs are currently working at Escalones in Chile. The current program is intended to expand resources in the porphyry and skarn environments and to test part of the large magnetic anomaly identified in geophysical surveys. Over 10,000 metres are planned for the season. Progress is on target and so far over 3,500 metres have been drilled. Five holes have been completed and three more are in progress. Results from the first hole, ES36, were reported in News Release 13-02, dated 21 January 2013. The information contained in the release is very exciting not only for the excellent copper grades intercepted (the best 2 metres averaged 3.04% copper with 0.13 g/t gold) but also for reasons that might not be obvious to the non-technical reader.
1. The results indicate the existence of a previously unidentified zone of primary copper that has been enriched with secondary copper that has leached from the rock above. If further drilling shows that this style of mineralization continues throughout the Meseta, the previously reported resource of 3.8 billion pounds of copper at 0.41% (see News Release NR 11-12 dated 19 December 2011) could be greatly enhanced. Further drilling is required to test if this style of mineralization continues throughout the Meseta.

2. The overlying partially leached rock contains gold values of 0.26 g/t gold with 1.5 g/t silver. In a production scenario, recovery of the gold and silver could pay some or all the costs of overburden stripping, thereby potentially enhancing project economics.

3. ES-36 was drilled into similar mineralization from which 25-34% copper concentrates were produced in previously reported laboratory tests (see News Release NR 12-21, dated 10 December 2012). Test results are promising and show that flotation of a saleable concentrate from the porphyry material is likely to be straightforward. This is very good news for Escalones.
On current progress, the summer drilling program at Escalones is expected to be completed by early April and an updated resource estimate should be available by mid-year.
We currently have the financial and management capacity to take Escalones forward in the near term but are conscious of the fact that if Escalones reaches the potential we believe it has, it will eventually become too big for us, even in the exploration stage. We are currently evaluating the potential that joint venturing might bring and will invite interested parties to visit Escalones and to evaluate the data with a view to joint venturing. We have not yet committed to joint venturing and will see how things develop over the coming months.
Malku Khota, Bolivia 
 While no longer our primary focus, Malku Khota remains important and it does warrant a brief comment and an update. The ill-conceived expropriation of Malku Khota by the Bolivian government resulted in much greater devastation than just the destruction of shareholder value. Sadly, after almost 10 years of exploration and development activities, the expropriation also set back the further development of this very promising project by decades, in the process denying Bolivia much-needed foreign investment and future revenue, and virtually guaranteeing that the local indigenous population will remain amongst the poorest in Bolivia for the foreseeable future. We are of the opinion that the Bolivian government does not have the technology, professional expertise or resources to explore and develop the project and it seems certain to be confined to the backwaters for many years.
Since the expropriation Decree in August 2012 we have made several offers to the Bolivian government to meet and attempt to resolve the dispute but they have not responded. It now seems likely that the matter will go to international arbitration after the cooling off period under the applicable investment treaty ends in April. This is not a bad thing for South American Silver as arbitration is a process that the Bolivian government will find it difficult to turn its back on. Arbitration provides an internationally-recognized forum for us to pursue fair compensation for the substantial losses suffered as a result of the expropriation. Since the loss of Malku Khota, we have been putting the pieces in place to prepare for battle. We have appointed the international legal firm, King & Spalding, to prepare and fight our case; they will be supported by prominent local counsel in Bolivia. Financial experts to assess the value of the damages have also been appointed.
If the Bolivian government continues to ignore our invitations to talk, the next step is for South American Silver to file its formal Notice of Arbitration under the UNCITRAL arbitration rules. We currently expect to file by May 2013. Unless there is a negotiated settlement during the process, arbitration cases such as this typically take around 3-4 years to get to the point of award. It seems like a long haul but we believe it will be well worth it at the end.
High Desert Gold Corporation - Gold Springs, Nevada
 After the loss of Malku Khota it became very important to have other exploration targets on which to focus our exploration and development expertise. We were very conscious of the fact that many of our shareholders initially came into the company for precious metals and that we needed to overcome the deficiency created by the Malku Khota expropriation. We drew up our "wish-list" and started a search, aimed at finding a precious metals property or properties, preferably gold, located in a mining-friendly jurisdiction in the Americas (not Bolivia or Venezuela), right-sized for us, preferably at an advanced exploration stage, in a near-surface deposit requiring conventional processing.
Amongst many other interesting prospects, our efforts turned up the Gold Springs in Nevada, which meets many of our main criteria. Gold Springs is a very promising prospect, in which High Desert Gold Corporation (HDG) holds a 70% interest. Gold Springs is yet another example of a potential significant discovery by Ralph Fitch, who, as well as being the founder and Executive Chairman of South American Silver is also the founder and CEO of HDG. The Gold Springs concessions straddle the border of Nevada and Utah, both mining-friendly jurisdictions. This is an excellent location and HDG has a very good land holding of almost 60 square kilometres. Recently HDG reported excellent grades (up to 6g/t – see HDG Press Release PR 12-14, August 16, 2012) and good cyanidation recoveries (92% average – see HDG Press Release PR 13-02, January 28,2013). There are 18 separate targets on the property and at this stage only one has been drilled sufficiently to estimate a resource (Jumbo in Utah, with 233,000 ounces AuEq of Inferred resources – see HDG Press Release PR 11-18, December 22, 2011). Exploration is still at a relatively early stage and the focus has shifted to the Grey Eagle area in the north-west of the property in Nevada. At this stage there are some drill results available for Grey Eagle but no resource estimate.
Early indications are that Gold Springs has the potential to be a near-surface deposit amenable to heap leaching and we believe that Gold Springs has excellent potential to host a significant gold resource. On 28 December 2012, South American Silver Corp. acquired 15,580,000 common shares of HDG at a price of $0.18 per share in a private placement. We subsequently purchased another 497,000 shares to maintain our ownership of 19.9% of the outstanding common shares of the HDG. We acquired the HDG stake for investment purposes and will closely watch exploration progress at Gold Springs and review our investment on a continuous basis.
Outlook 
I hope that you can gauge that we feel good about the outlook for the company. Our team is working hard to put the pieces in place so that future outcomes are both positive and predictable. We will endeavor to reward our loyal shareholders with positive returns in 2013.
Phillip Brodie-Hall 
President & CEO
Forward Looking Statements
Forward-looking statements include disclosure regarding possible events, conditions, performance and courses of action of the company. Forward-looking statements may include words such as "expect", "believe", "plan", "intend", "will", "could", "should", "prospect", "potential", "promising", "likely", and similar expressions. This President's message contains forward-looking statements. These forward-looking statements are based on current expectations and various estimates, factors and assumptions and involve known and unknown risks, uncertainties and other factors. Readers are cautioned not to place undue reliance on these statements as the actual events, conditions, performance or courses of action may differ materially from any future events, conditions, performance or courses of action expressed or implied by such forward-looking statements if known or unknown risks, uncertainties or other factors affect our business, or if estimates or assumptions prove inaccurate. Therefore, the company cannot provide any assurance that forward-looking statements will materialize. Factors that could cause events, conditions, performance or courses of action to differ materially from current expectations expressed or implied by the forward-looking statements, include, but are not limited to, risks of the mineral exploration industry which may affect the advancement of the Escalones and Gold Springs projects, including possible variations in mineral resources or grade, metal prices, availability of equipment and qualified personnel, failure of equipment or processes to operate as anticipated and changes in project parameters as plans continue to be refined; the effectiveness and speed of the international arbitration process; the availability of new attractive exploration targets at a cost acceptable to the company; and other risks more fully described in the company's Annual Information Form filed and publicly available on SEDAR at www.sedar.com. The assumptions made in developing the forward-looking statements include: the accuracy of current inferred resources and the interpretation of drill, metallurgical testing and other exploration results for Escalones and Gold Springs; the availability of equipment and qualified personnel to advance the projects; execution of existing plans and further exploration and development programs for the projects which may change if new information arises which makes it prudent to change such plans or programs; the ability of the company to realize fair value from its investments in Bolivia; the continuing support for mining by local governments in Chile, Nevada and Utah; and the availability of new attractive exploration targets at a cost acceptable to the company. Subject to applicable laws, the company assumes no obligation to update or revise any forward-looking statement, whether as a result of new information, future events or any other reason. Unless otherwise indicated, forward-looking statements in this President's message describe the company's expectations as of February 6, 2013.